ANAHITA
BEAU CHAMP
LIVE IN THE AUTHENTIC EAST REGION OF MAURITIUS
Anahita Beau Champ is a new project expanding the Anahita destination, which embodies a strong rural and authentic philosophy, stretching over 118 hectares right next to Anahita Golf Resort.
This project fully integrates the sustainable development vision of Alteo's property cluster, which aims to bring value and well-being to the region based on three guiding principles: GreenEst, SmartEst and HealthiEst. By aligning with the United Nations' sustainable development goals, Anahita Beau Champ's intention is to create a community that focuses on innovation, sustainability, efficiency, and quality of life. As a result, 5 hectares will be dedicated to productive agricultural landscapes at the heart of the estate, where fruits, vegetables, and flowers will be grown for residents and neighbouring communities.
Developed under the Smart City Scheme, Anahita Beau Champ will equally offer residential plots and off-plan projects for both Mauritian and foreign buyers, as well as a mix of commercial, leisure, and service offerings to enhance the destination's appeal.
David Martial, CEO of Alteo's property cluster, tells us more about the project's vision.
The first residential phase of the Anahita Beau Champ project, called L'Echo des Champs, offers 31 serviced plots, 7 villas, and 15 apartments. These freehold properties have been meticulously designed to blend seamlessly into the site's environment, and are accessible to both Mauritians and non-citizens.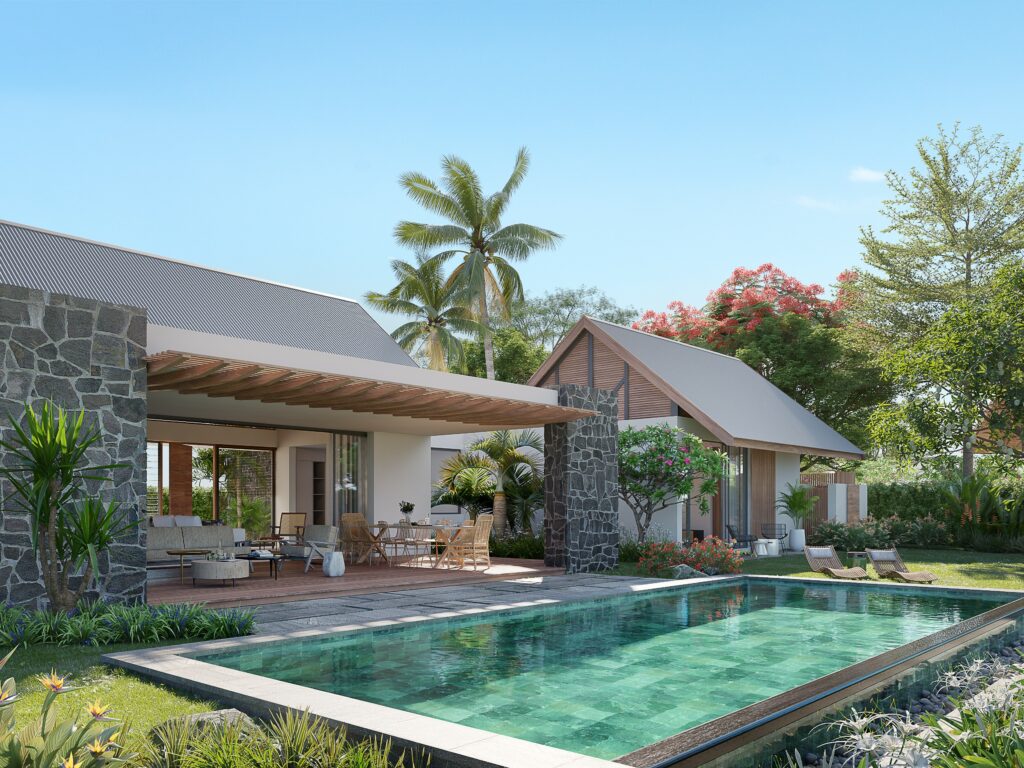 VILLAS DEMERA
The proposed villas concepts perfectly embody the project's philosophy through the use of natural materials such as volcanic stones, wood, shingles, and thatch. The combination of contemporary and rural architecture conveys a distinctive character which seamlessly blends in with the surrounding natural environment.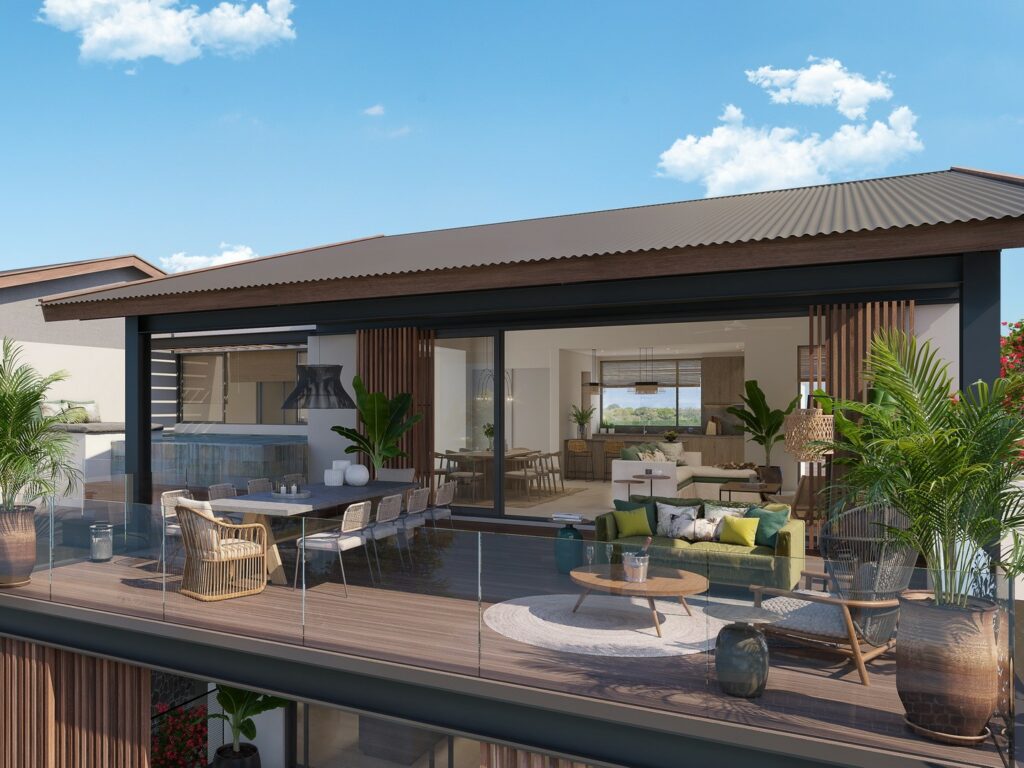 PENTHOUSES
Exceptional Opportunity – Only three penthouses available, each offering breathtaking panoramic views and a beautiful private terrace with a plunge pool. Experience the pinnacle of comfort and elegance in spaces thoughtfully designed for unparalleled well-being.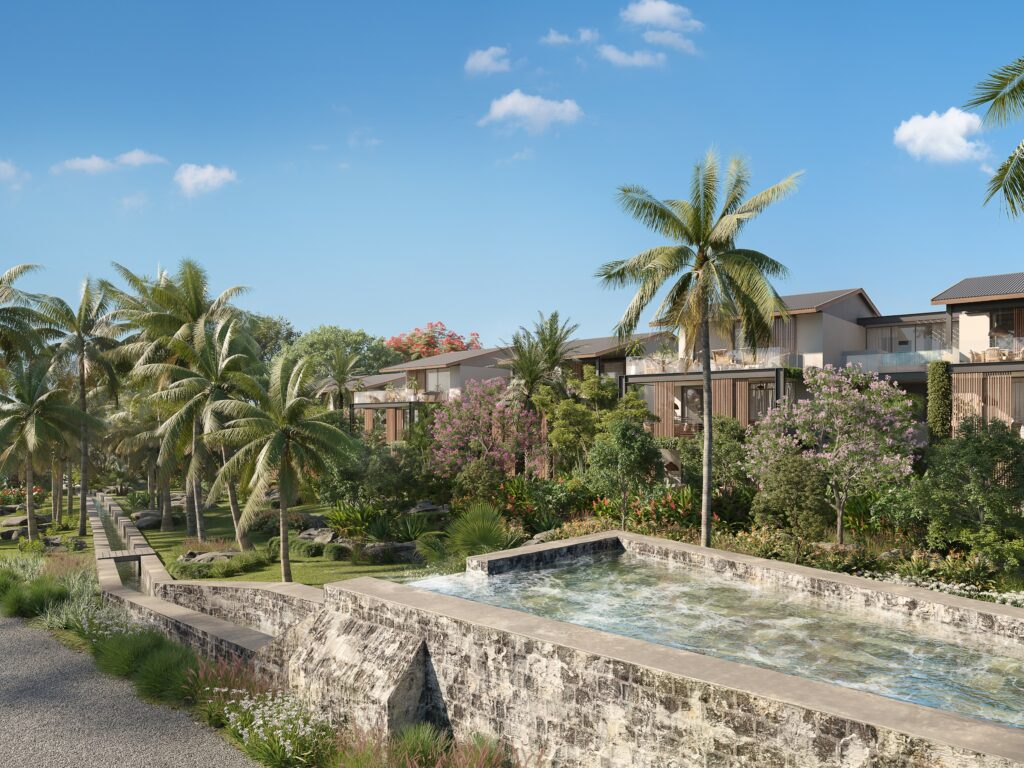 APARTMENTS
L'Echo des Champs offers 15 apartments, spread across three separate residences, located close to the estate's activities. Each residence has only five apartments, including a superb penthouse of almost 300 m² that overlooks the beautiful palm alley. 
Innovation Park
The Factory
Fangourin: offices & co-working spaces
School
Zeste: café, deli shop, pool
Working Farm
La Ravine residential neighbourhood
Spring Park
Palm Alley
L'Echo des Champs residential neighbourhood
Future residential development
Boat parking
Beach & Boat Club
Grand River South East waterfall
Mixed used area
Future developments
Beau Champ village
Sports and leisure area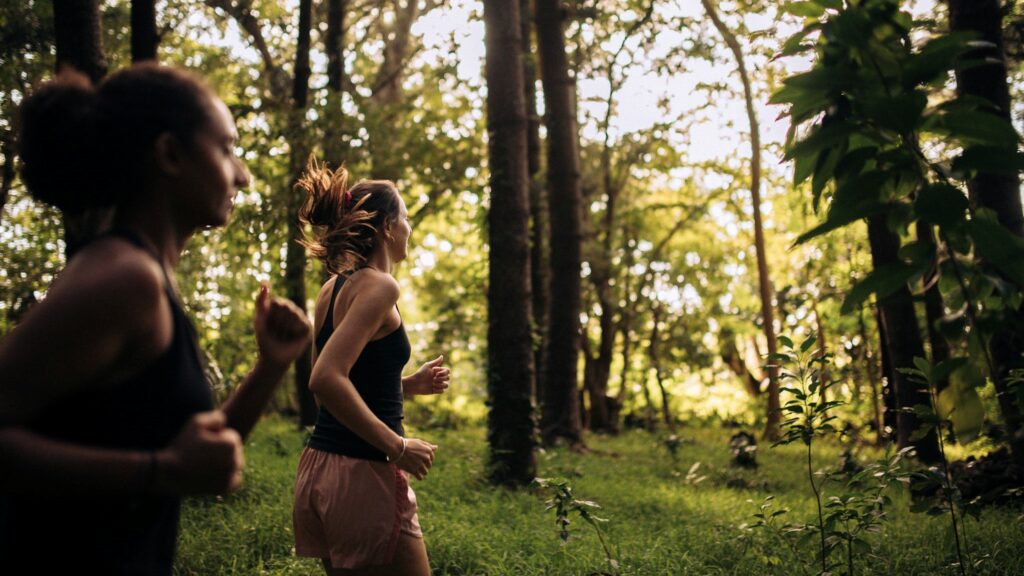 A LUSH AND HEALTHY ENVIRONMENT
Walking paths and educational activities will be open to both residents and the public. The pedestrian palm alley along a former irrigation canal will become the central thoroughfare for in habitants and visitors alike.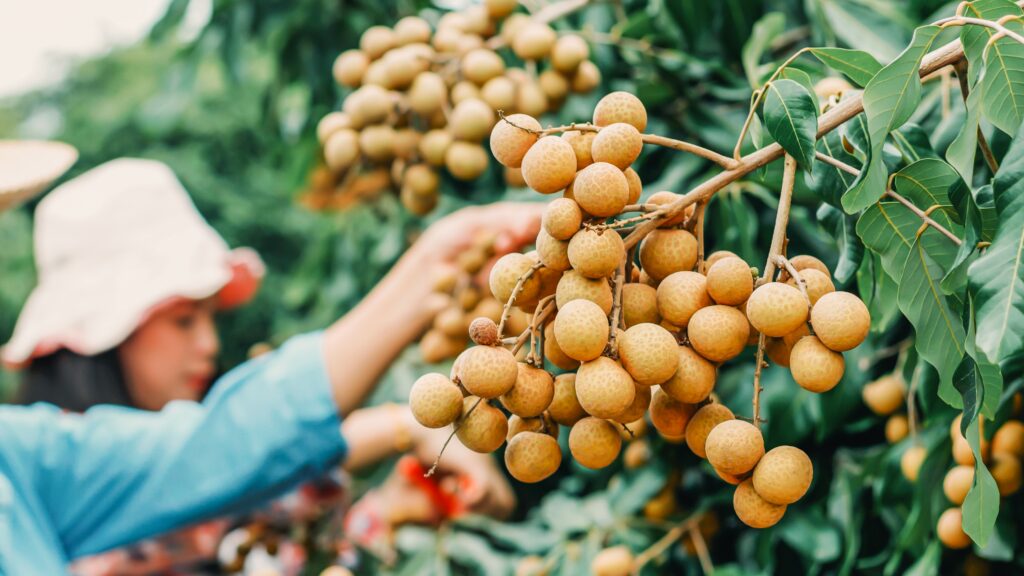 ORCHARDS AND PRODUCTIVE LANDSCAPES
Agriculture, mature vegetation, rivers, and the lagoon will play an essential role, including 5 hectares dedicated to productive landscapes as well as recreational and social spaces.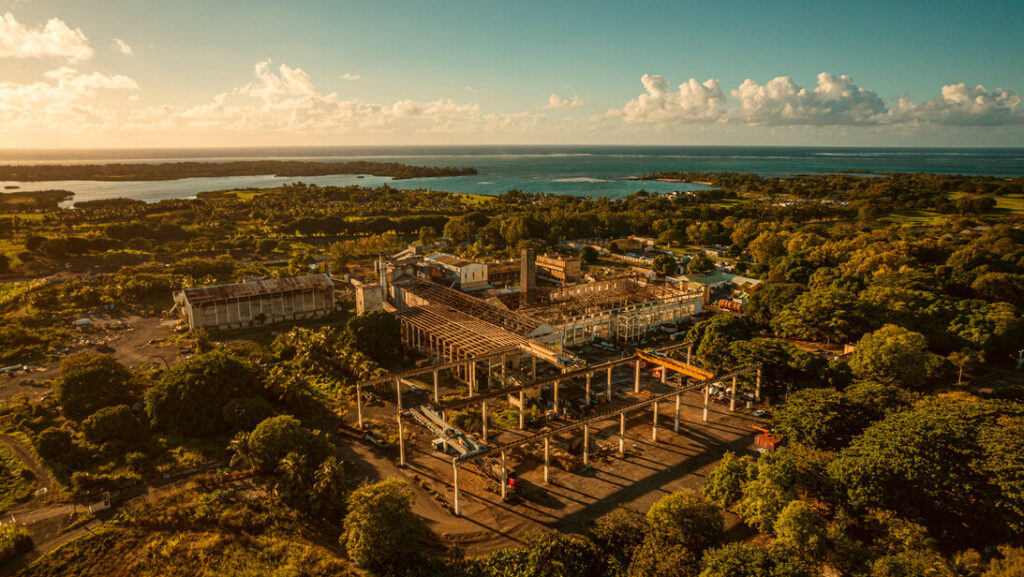 REHABILITATED HISTORIC HERITAGE SITES
The historic buildings of the site, such as the old sugar factory, will be restored and the former stone molasses tanks will house a café, restaurant, or grocery store selling farm produce.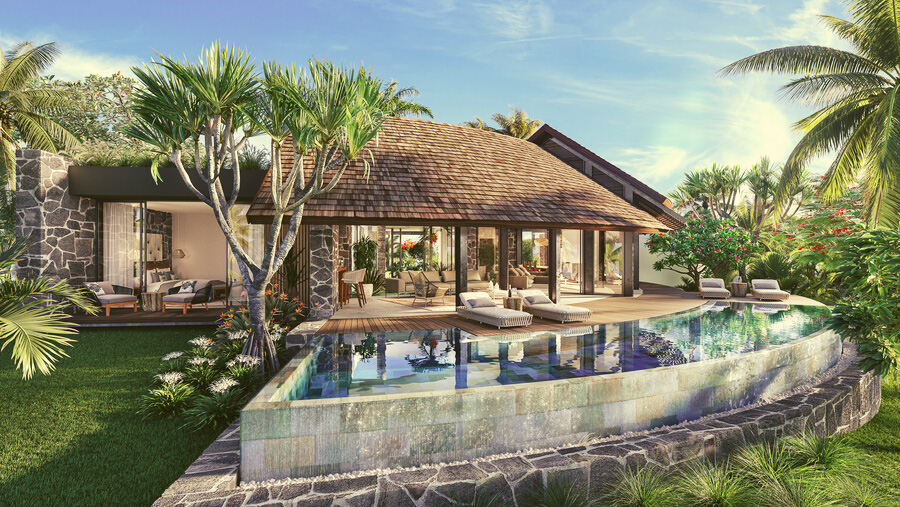 INTEGRATED ARCHITECTURE
The residential offer of the project has been designed to fit harmoniously into the natural environment and topography of the site. The architecture, choice of materials and finishes will provide pleasant and environmentally friendly living spaces.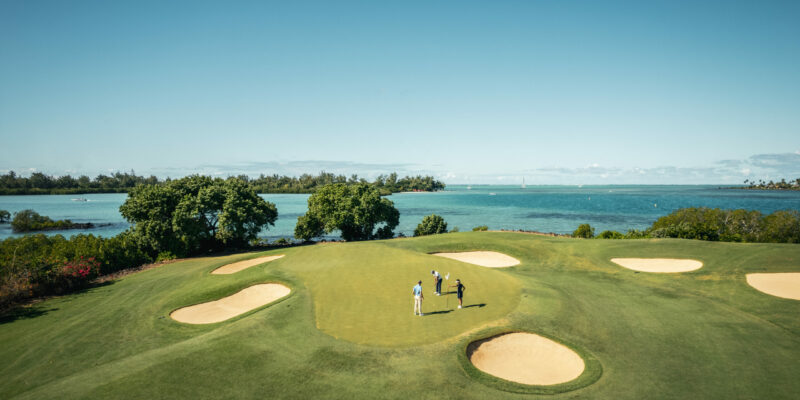 GOLF COAST: THE ULTIMATE GOLF EXPERIENCE
Golf enthusiasts will be thrilled to live just a few minutes away from two championship golf courses, Anahita Golf Club and Île aux Cerfs Golf Club. The Legend and Links courses are also a 20-minute car ride away.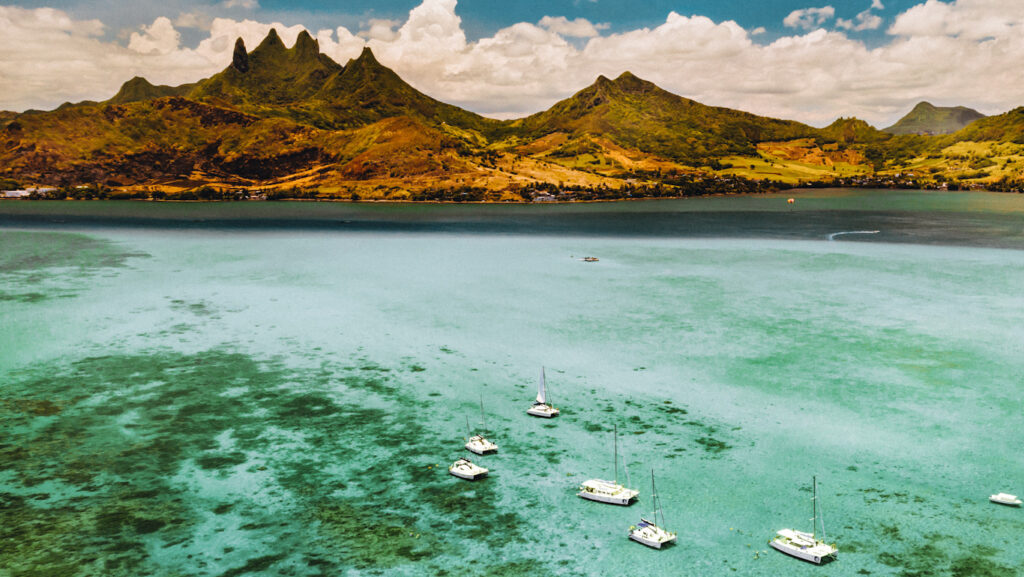 BEACH AND BOAT CLUB
Residents of Anahita Beau Champ can fully immerse themselves in the seaside experiences of the East lagoon through the beach and boat club. A boat park will also be at the disposal of the region's inhabitants.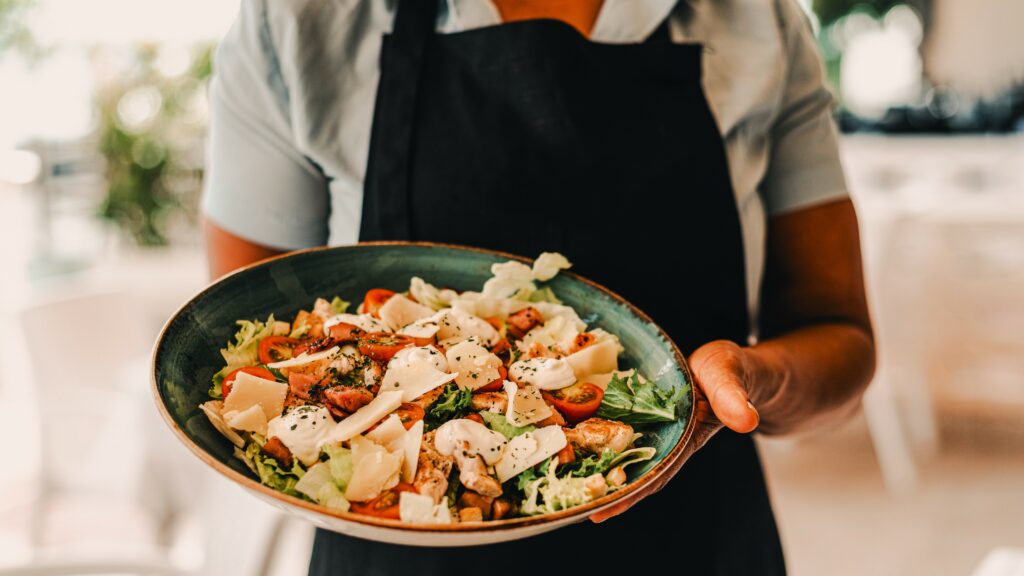 AMENITIES AND SERVICES
Anahita Beau Champ will boast a range of amenities and services to cater to the daily needs of its residents and the wider community. These include supermarkets, restaurants, offices, schools, a state-of-the-art sports centre, and medical facilities…. UNITED NATIONS' SUTAINABILITY DEVELOPMENT GOALS
The Anahita Beau Champ project is committed to adhering to the United Nations' Sustainable Development Goals (SDGs) and has been purposefully designed to align with a considerable portion of these goals. Specifically, the project seeks to promote sustainable tourism, protect endangered ecosystems and species, and foster local employment and economic development. Anahita Beau Champ aspires to establish a conscientious development model that serves the best interests of both the surrounding communities and the environment.

To receive news about the project and investment opportunities, subscribe to our newsletter!